Committee Jurisdiction: Primary jurisdictions are business advocacy within California and the United States; business advocacy of import/export trade; California-Mexico relations; California overseas trade offices; Governor's Office of Business and Economic Development; development and expansion of new technologies, except energy; development of international high tech markets; economic disaster relief; economic impact reports; effect of balance of trade issues on California; expansion of overseas markets; foreign investments by California; foreign investments in California; impacts of federal budget on high tech projects; impacts of federal budget on international trade; industrial innovation and research; international capital, including capital formation; international trade, research and import/export finance; interstate commerce; seaports and physical infrastructure; sister state agreements and friendship agreements with other nations; small business development and operations; state and local economic development; women and minority business enterprises (WBME).
The Commitee on Jobs, Economic Development, and the Economy (JEDE) is located in the Legislative Office Building, 1020 N Street, Room 359 and the phone number is (916) 319-2090. 
Letters of support and opposition to bills being heard by the Committee are required to be submitted at least seven calendar days prior to the hearing.  Please check the JEDE hearings page for hearing dates and measures on file.  The Committee accepts letters submitted online (https://calegislation.lc.ca.gov/Advocates/ )by fax (916-319-2190), email (jede@asm.ca.gov) and through the mail  (JEDE Committee, State Capitol, Sacramento, CA 95814).
NOTE:  If you are having problems in access the online letter submital portal, try changing your browser to Microsoft Edge or Google Chrome.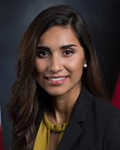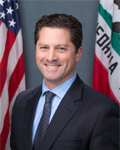 For information on how to submit a position letter please see the 
Advocacy Quick Reference Guide

Important COVID-19 Information
The public will have the ability to participate in committee hearings by offering comment in the following ways:
The Capitol will be open for attendance of this hearing; however, due to guidance on physical distancing, seating for the hearings will be minimal for the press and public. In-person attendance is not recommended. All are encouraged to watch the hearings from their livestream on the Assembly's website at 

https://www.assembly.ca.gov/todaysevents

.
Remote Testimony Station location:

Sacramento – State Capitol Park - North steps

Written testimony before the hearing via the position letter portal. Please note that any written testimony submitted to the committee is considered public comment and may be read into the record or reprinted.